Raheen Woods Hotel is perfectly located to experience the adrenaline-pumping action, heart-stopping finishes and breath-taking fashion that are all to be found at the Galway Races. Situated on the outskirts of Galway City just off the M6, Exit 17 and the M17/M18, Exit 18 motorways, our hotel has access from the north, south, east and west and is 15 minutes from the Galway Racecourse. Veteran race goers, celebrities and those who simply love the atmosphere, travel from around the world for the unique experience. The Summer Festival Race Meeting is famous for its electric atmosphere, excellent racing and infectious sense of fun. We are delighted to offer you some exceptional rates for certain dates of the Galway Races Summer Festival.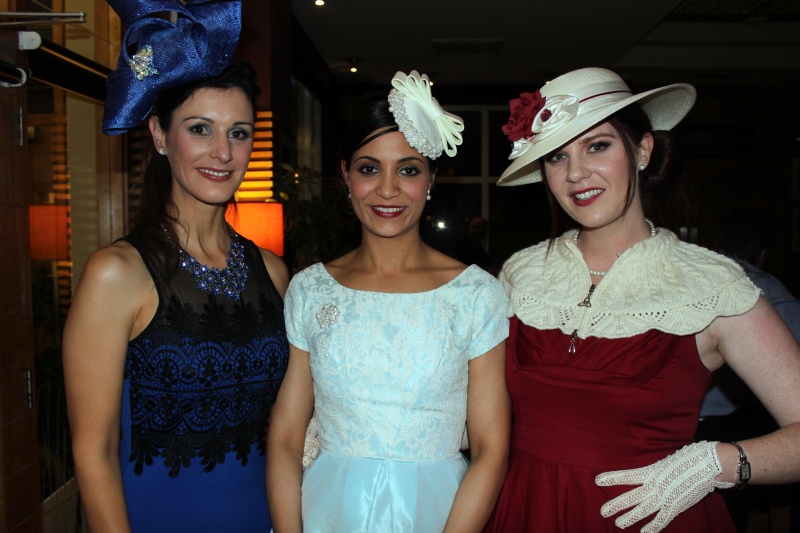 Every Thursday of the Galway Races is the traditional Best Dressed Ladies Day celebration and like every year, Raheen Woods Hotel will be hosting its own Best Dressed Ladies Day competition at the hotel. With the bubbly flowing, professional photography, big hats and cocktail dresses, its all a buzz at Raheen Woods Hotel before the starters orders at Ballybrit! With fantastic prizes for Best Dressed Lady and Best Hat, make sure to get to Raheen Woods Hotel on Thursday 3rd August from midday onwards. Judging for the competition will begin from early in the day and the winners will be announced later that evening with MC Tom Burke and great live entertainment all night long!
Enjoy your pre race drinks and cocktails in style in the wonderful setting of Raheen Woods Hotel and enjoy a delicious lunch before departing to Ballybrit with Farrell Travel for all the thrills and spills of this unique event.
Buses will be leaving the hotel from Monday to Friday inclusive straight to Ballybrit Race Course and returning to the hotel after each day or evening. Bus Times will be posted nearer to Race week ; check out our Facebook Page for more details.
Buses Timetable
Monday/Tuesday/Wednesday - 15:40 16:40
Thursday - 12:40 13:10 13:40 14:10
Friday - 16:10 16:40
€12 Return and €10 Single (available from ticket desk at reception of hotel).
Summer Festival - The Summer Racing Festival runs from Monday 30th July to Sunday 5th August inclusive.
September and October Race Meetings also feature each year.